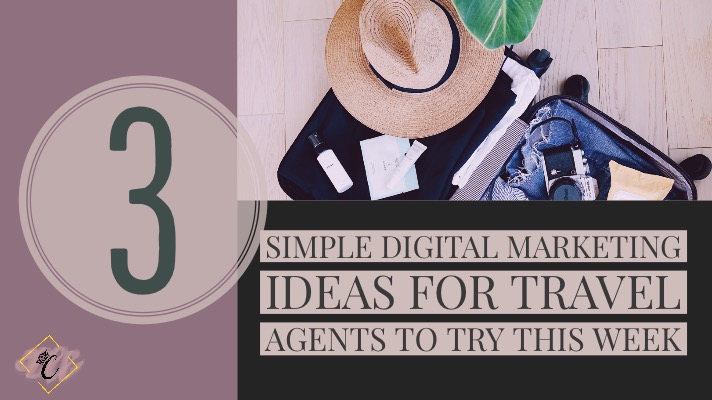 Travel agencies have a unique advantage over other industries when it comes to having a readily accessible pool of resources for selling the dream to travelers. With suppliers, consortia, and destination management companies sharing information regularly, the question becomes what NOT to share, rather than what TO share.
Content – that is, the information that's created or curated to help the buyer make a decision – can be confusing. What platform do you use? And when? If you're just getting started here are 5 easy ideas you can steal (with my permission, of course) and test the waters this week.
1. Write a blog post by interviewing an on-site vendor. Write out 10 questions that you'll likely be asked by a prospective client. If you want to sell more trips to an all-inclusive in the Dominican Republic, for example, questions might be:
"What's the best time to book a massage?"
"What's the best place to buy amber necklaces?"
Try and think of questions that would be good insider information. Then think about who you could ask to give the interview – maybe it's the resort manager. The answers tell your prospective customers you have connections at the resort. Even if they don't choose this resort it solidifies that you're more than an order-taker. You're an insider.
2. Create an accompanying image using an image creation tool like Adobe Spark Post, or Canva. Then link the image to your blog post on Facebook, Instagram and Pinterest. The image at the top? Took me 25 seconds to create and I'm not a graphic designer. I'm the opposite of a graphic designer. I use Adobe Spark for my social images because I can create images fast that look fantastic. Here's the best part. In another 30 seconds I modified the image sizes for the other platforms.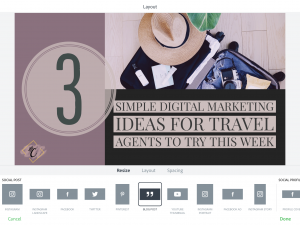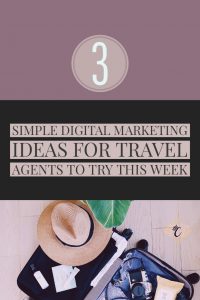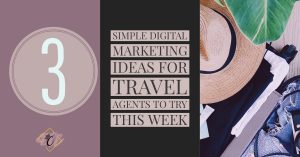 Want to learn more about Adobe Spark? Join my mailing list – I teach a free class!
3. Connect your MailChimp list. To your Facebook Business. Page.
If you're not using MailChimp to send newsletters and other items regularly to your clients, you're missing out. It's the gold standard. In just a few clicks you can have a branded TAB on your Facebook Business Page: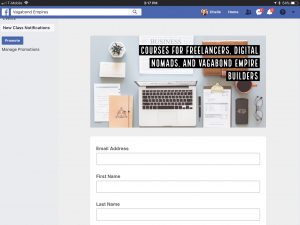 Login to MailChimp, Click Account, then Integrations.
Make sure your Facebook account is connected. If not, connect it. You have to be an Admin. Then choose the page you want to connect.
Choose the list, and the look you want to emulate. I used the one for my list that has a simple header uploaded. You can see it at: https://www.facebook.com/vagabondempires/app/100265896690345/
No need to create a complex Facebook App – MailChimp makes it simple and, more importantly, secure.
There you go! 3 simple tips you can use to get started this week! Be sure and join my newsletter for tips each week. You can use them as a simple weekly checklist to power your travel agency marketing efforts. Have a question? Let me know and I'll answer it in a future blog post.